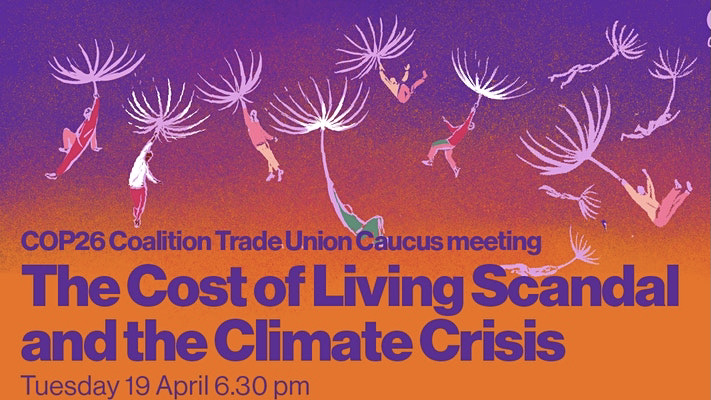 Multiple Crises: The Cost of Living Scandal and the Climate Crisis
Tuesday, 19 April 2022 10:30 – 12:30 PDT
Registration is not required. Please register here if you would like to receive an email reminder on the day.
Workers are facing the worst wages and bills crisis ever with fuel and food prices skyrocketing and the value of our wages and savings being eroded by inflation. Increases in National Insurance, Council Tax and rent hikes are only making matters far worse.
P&O is not the only company who thinks they can get rid of workers and replace them with cheaper labour. Last year British Gas attempted a similar move. In response, around 7,000 engineers staged 44 days of strike action after the company threatened to sack them if they didn't sign up to detrimental changes to their terms and conditions.
The cost of living scandal is happening against a backdrop of the continuing and intensifying climate crisis. Across the world we are seeing terrifying weather events and temperature rises. In just the last month, whole towns and communities have been destroyed in the Northern Rivers region of Australia and the Arctic has recorded temperatures that were 40 degrees above average. Last year's COP26 failed to address this crisis and now governments and corporations are back-sliding even further on their already inadequate promises to address it.
These crises are connected and therefore our struggles must also be linked. In the lead up to MayDay 2022 and the TUC Cost of Living Demo in June, the COP26 Trade Union Caucus invites you to hear from current industrial disputes and climate justice activists – every industrial dispute is a climate justice dispute.
Speakers TBC from:
The Glasgow Equal Pay dispute
P&O ferries
Coventry bin strikes
University strikers
Transport for London
Amazon USA