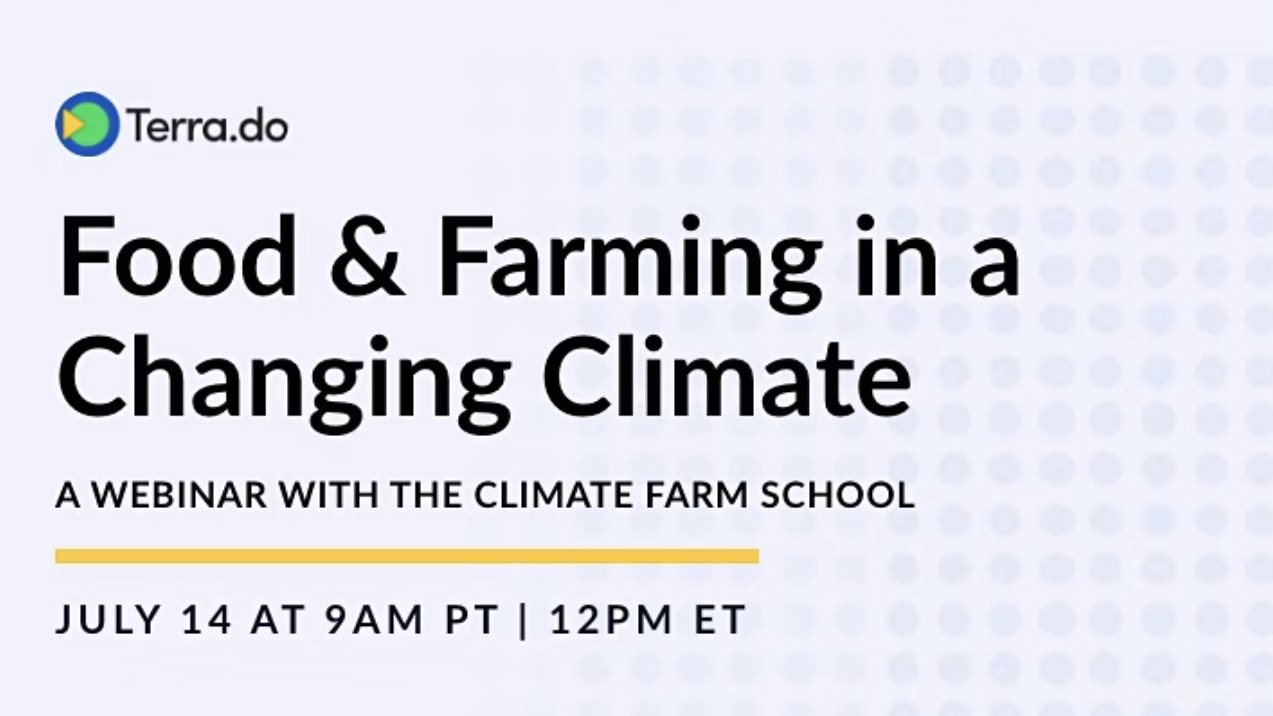 Food and Farming in a Changing Climate
Thursday, July 14, 2022 9:00 AM – 10:00 AM PDT
Hear from Head Climate Farm School Course Instructor, Ryan Peterson, about the impacts of climate change on agriculture and how to be part of the solution. This webinar will feature highlights from the Climate Farm School program pilots as well as information about upcoming Climate Farm School course opportunities in summer and fall 2022.
What's the Climate Farm School? Terra.do's Climate Farm School course is a hybrid online and on-farm learning experience. Host farmers welcome participants on to their farms to live, work, learn, and collaborate on advancing climate solutions. Students will have access to online content about regenerative agriculture and soil carbon, background on agriculture, food systems and food justice, and professional development resources. Instructors will facilitate sessions for personal reflection and goal setting as well as group discussion. The on-farm experience is a one-of-a-kind opportunity to participate in farm life, working alongside experienced farmers, preparing meals together with fellow participants and local chefs, and immersing yourself in the roots of our food system.
Who Would Benefit from Joining? The course attracts a diverse array of professionals, from farmers to software developers to investment professionals. It is designed to forge cross-sectoral partnerships and collaboration opportunities. Whether you are looking for an entry point into climate action or you hope to further your personal and professional climate journey in the agricultural sector, this course will empower you to take the next step.
Natural Climate Solutions