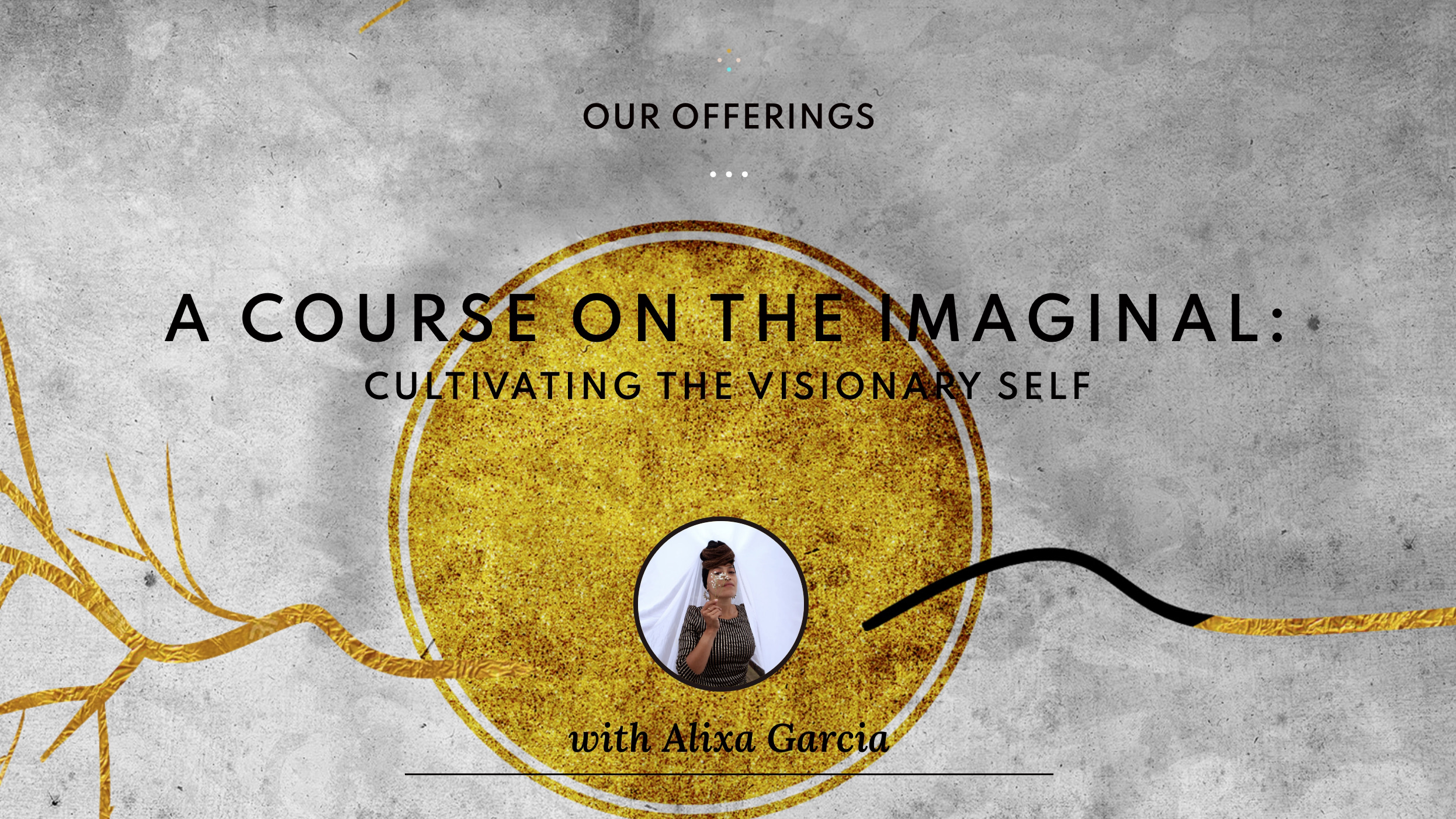 A Course on the Imaginal: Cultivating the Visionary Self with Alixa Garcia
September-December 2022  Saturday and Sunday Sessions
In the face of compounding historical traumas, environmental collapse, and chronic uncertainty, we know as a species that we need something radically different. Yet, many of us feel the pain of not knowing where to begin. In this course, we will explore and exercise our creative muscle in order to strengthen our visionary self. When we create as a form of prayer, the space inside and between us becomes a sanctuary. The opening of portals for futures unknown.
In nature, we find the ultimate creative force: her powerful teachings serve our awakening towards something beyond the catastrophic urgencies of the now. During our six weeks together, we will work with our bodies through Creativity Infused Somatic Practices that center the Earth and bring into focus our cosmic existence. We will sit with grief as ceremony; coax the artist within; exercise and play with our intuitive body so that we may readily access intuition and come to trust it; visit ancestral, present, and future selves; and centralize creativity as the means by which we commune.
In these times of urgency, the visionary self inside each of us desires cultivation, attention, and permission so that we may help bring forth visions already brimming behind the cracks of a breaking world. In the heart of the 6th mass extinction, how do we awaken the Imaginal?
Come, let us sit together in circles of wonder and creative devotion. There are no answers here; this is an enchanting dance with the unknown, so let us become a fellowship of voyagers. This course is an invitation to surrender. The etymology of 'surrender' is to make from above. In these times, the inner visionary must reach beyond the realms of this world and into one that already exist, simultaneously within and just beyond us, pulling it down into existence through a faithful act of co-creation.
Climate Education & Engagement