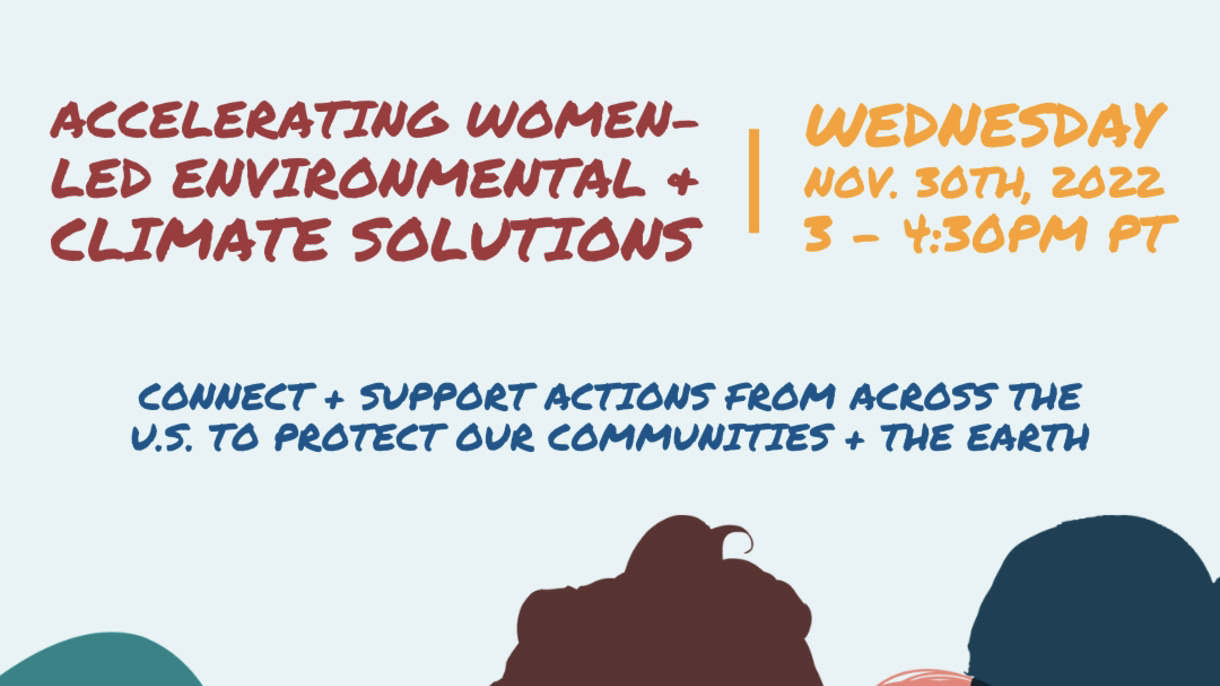 2022 Community Event: Accelerating Women's Environmental and Climate Solutions in the U.S.
Wednesday, November 30th @ 3:00pm PT / 6:00pm ET
Join Women's Earth Alliance and their 2022 U.S. Grassroots Accelerator for Women Climate and Environmental Leaders for a virtual gathering to connect with leaders, learn about their work, and about this program that uplifts and connects women-led grassroots initiatives.
Leaders are working at the intersections of so many crucial areas by protecting our water, preserving the land, connecting communities to one another, uplifting indigenous voices, and more. You won't want to miss this moment!
Community Resilience and Adaptation